The Joy Of Travelling
Travelling the world is one of the best things to do in this world because you get to see and experience new cultures, meet new people, and taste new foods. The thrill and excitement of discovering something new are truly both eye and mind opening, and makes you see the world in a whole different light. 
Though will it be the same if you are travelling with kids? Will you still be able to experience all that or you'll be occupied handling the kids throughout the travel? Well, this depends how well you have prepared for travelling with kids and your take on the situation.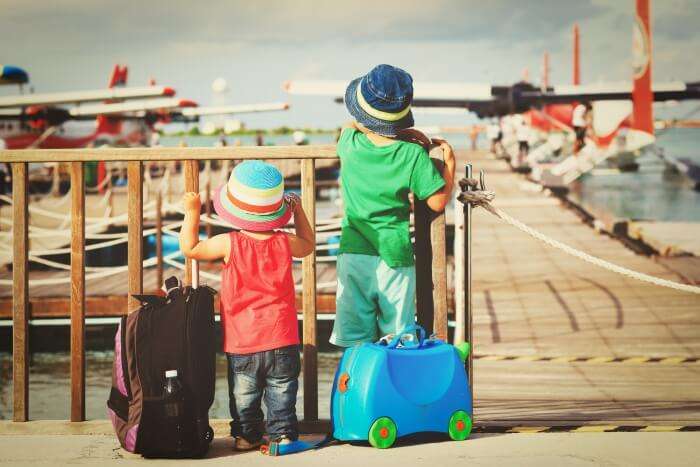 Prepare For The Journey!
The amount of things you have prepared depends on how old are your kids and how many of them will be tagging along with you, what kind of place you'll be travelling to and for how long you will be there. If you are planning to bring along your one year old or younger, you will need to pack and prepare a whole bunch of things.
First thing first, you check who's coming with you. If it's your one year old baby then you will need to pack a bunch of extra clothes and diapers for your travel. If you are heading to a place with a cold climate, pack a baby sweater or jacket, baby winter gloves and socks. However, if you are heading to a place with a tropical climate, you'll want to pack a bunch of airy baby clothes so that your baby will be comfortable. 
But if you're travelling with more than one kid, then you have even more things to prepare and consider. First of all, you need to make sure everyone has enough clothings. If you have a ten years old or an eight years old tagging along, you'll want to pack extra clothes for them because they still have the tendency to "accidentally" dirty their clothes. So to spare you from the headache of looking for new clothes in a foreign city, pack extra clothes for them.
You maybe travelling to a city or the sort but packing along a medical kit with you wouldn't hurt. It is better to be prepared than underprepared when it comes to an emergency. Put the medical kit at the top inside of your backpack, this way it'll be easy and quick to be accessed in times of emergency.
During The Travel
Bring A Portable And Lightweight Stroller
Travelling with kids will only become a nightmare when you are underprepared and approached the situation in the wrong.  First step is; make sure your kids are comfortable during the travels. Because kids will only start throwing tantrums when they are unhappy with something and not comfortable. For a baby or a toddler that just learned how to walk, I suggest you bring a portable and lightweight stroller so that you put your baby/toddler in it when they are tired or need a nap. This also means you don't have to divert your energy into carrying them, leaving you with spare energy for more sightseeing.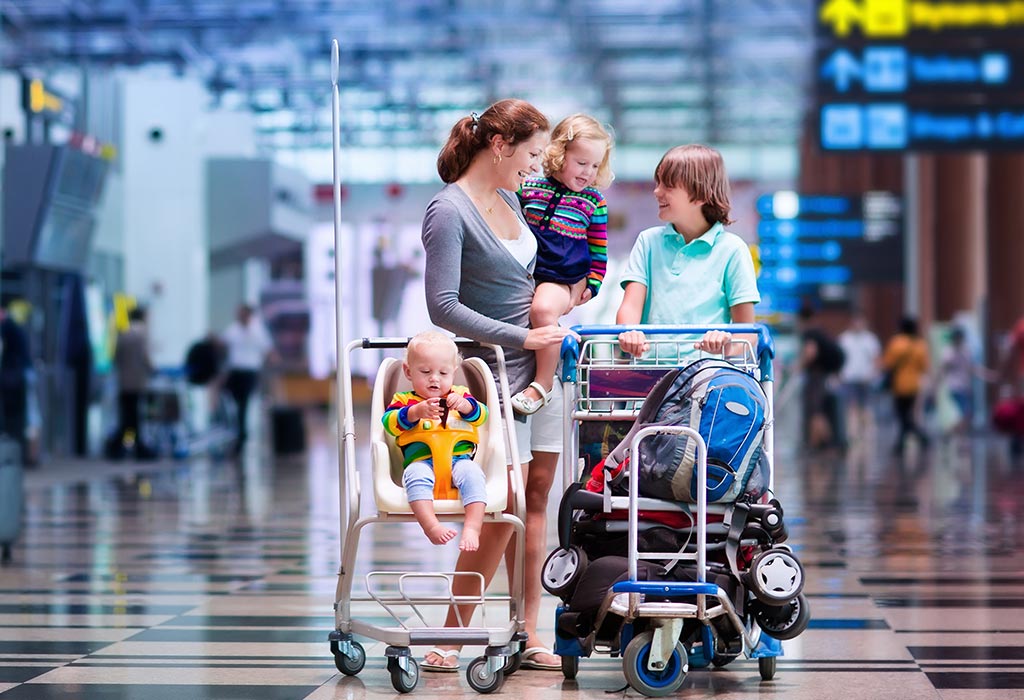 Make Your Kids Wearing Comfortable Attire
For three years old and above make sure they are wearing comfortable attire, especially shoes. You and your kids will be doing a lot of walking around, so get your kids comfortable footwear to slip into. Make sure the footwear you give them is just the right size, if it's too loose it causes lacerations or if it's too tight it will hurt your kids feet. If it is possible for your kids to slip on a pair of sandals, let them slip on the sandals that'll relieve their feet big time. 
Crowd Control Your Kids
If one or more of your kids started acting up, throwing tantrums, find someplace to sit and calm things down. Ask them what's wrong, if your kids say that they are tired then find a place to rest like maybe a cafe or restaurant so that both you and your kids can recharge and take a breather. But if they seem really exhausted head back to your hotel and wrap the day. 
If you see your kids start arguing and fighting one another intervene step immediately before it escalates. Kindly remind them that you are on a trip, and you are supposed to have fun not fighting. Separate them temporarily if you need to, as long as they stop fighting and arguing with one another. 
Be Aware of Your Surrounding
Next, always be aware of what is happening around you because you are not travelling alone anymore now, you have your kids with you now. You'll be travelling in a foreign place, meaning incidents such separated from your one of kids can be very dangerous and troublesome, so keep them close to all time and do not lose sight of them. Yes, you can still enjoy yourself but be sure to be aware of your surroundings and keep the head count in check at all times.
It All Depends On How You Handle The Whole Situation
Travelling with kids can be an absolute nightmare or an occasion filled with great memories, which is the outcome will depend on how you handle situations at hand during your travel.